Maharishi Garden Village
Maharishi Garden Village is a unique development of 29 houses and 28 apartments built according to the timeless principles of Maharishi Vastu - Sthapatya Veda - Vedic Architecture. This is also where the first Maharishi Peace Palace for Great Britain has now been completed.This is a 30 bedroomed purpose built facility which will be offering residential TM Courses throughout the year.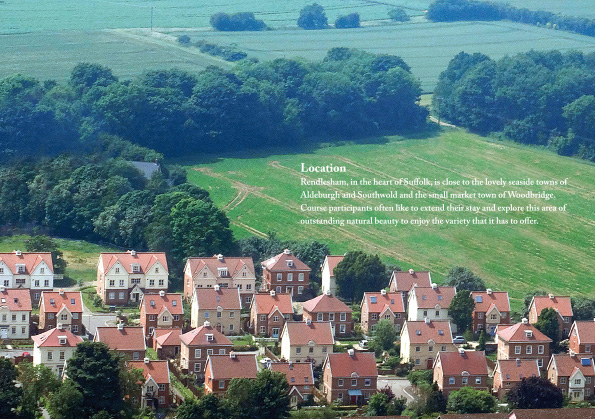 "Our personal experiences also would have been many, many times sharper and much more effective, and our environment would have been very much more coherent, if we had been in Vastu buildings." – Maharishi
Maharishi said that Meditators create 'a warmer air around them' and this feeling of softness permeates the weekend which you will spend in the quiet company of those who share this life-enriching interest with you. People find they make new friends or catch up with old ones and everyone seems to share the same enthusiasm for the special ambience created here at Maharishi Garden Village.