Suffolk Centre
Contact Details
Telephone: +44 (0) 1394 421136
Email
Centre Chairperson: Annie Renwick

Address:
Transcendental Meditation Suffolk
The Maharishi Peace Palace
Gardenia Close
Rendlesham, nr Woodbridge
Suffolk
IP12 2GX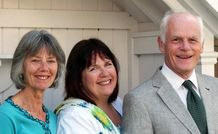 Local teachers
TM Suffolk is a vibrant Centre for Transcendental Meditation currently with four teachers of TM working here. From left to right in the picture: Felicity Kaplan, Annie Renwick and John Renwick.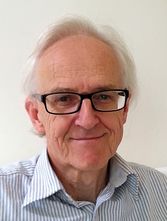 We are delighted that John Darby has also just joined the team.


Book in for one of our informal free introductory talks about the benefits of Transcendental Meditation.
The Centre offers the opportunity to learn the practice either residentially or non-residentially, and to enjoy a wide range of meditators' meetings and residential courses and TM Retreats for those already practising TM.
Learning TM in residence:
Come and enjoy learning Transcendental Meditation in residence either during the week or over a long weekend. Our venue is the new Maharishi Peace Palace, the new 30 bedroom residential TM Facility in Rendlesham.
When learning TM at the Suffolk Centre in residence then the complementary six-month follow–up programme can be completed at Rendlesham or at another Centre elsewhere in Britain.
Learning Transcendental Meditation in this way also offers the opportunity to take a break in this Area of Outstanding Natural Beauty.We are just over 10 minutes drive to Snape Maltings where the acclaimed international Aldeburgh Music Festival and Proms are held every year, close to the charming seaside towns of Aldeburgh and Southwold and the village of Orford plus the delightful market town of Woodbridge. Rendlesham Forest is just on our doorstep as are the 6th century archaeological treasures at nearby Sutton Hoo- so there is much to offer visitors to our Centre as well as the chance to learn Transcendental Meditation or once you are practising TM you can also enjoy a quiet TM Retreat here in the heart of Suffolk.
For those already practising Transcendental Meditation
Venue: the Maharishi Peace Palace, Gardenia Close, Rendlesham Suffolk IP12 2GX.
TM RETREATS: We have a full programme of residential courses throughout the year. This is a major asset of TM Suffolk to be enjoyed by all those who practice TM from around the country and abroad as we have International Course venue status within the worldwide TM organisation. These courses range from day-long to 1 or 2 week-long retreats with many popular course leaders from around the country and Europe. See the Maharishi Peace Palace website for details and booking information.
Meditators' Meetings: Once a month: Next meetings Thursday 12 April with Felicity Kaplan 10.30am and Thursday 31 May at 7.30pm with John Renwick - We also hold meetings with a slightly more advanced theme on Sunday evenings at 8.00pm call us to book in and for information for future dates on 01394 421 136

The meetings generally last for 1 1/2 hours. We ask for a voluntary donation of £3 to help with our costs or slightly more if we have a special guest speaker unless you are in your first 6 months of practising Transcendental Meditation when it is free.
Special Guest Speakers: Occasionally we have visiting guest speakers and these kind of events will be notified by email once you are on our email list.
Venue: Maharishi Peace Palace, Gardenia Close, Rendlesham IP12 2GX

Personal Checking: To refresh your practice and receive more guidance on your TM technique, these one-to-one 30 minute sessions are available by appointment.Cost £15 unless you are having a check during your optional 6 month period following personal instruction when they are free.
Refresher Courses: If you would like to refresh your practice and understanding of Transcendental Meditation, why not come on one of our TM Refresher weekend courses.
Our next Refresher Courses:
Friday 27 - Sunday 29 April 2018 led by John and Annie Renwick
To book, phone 01394 421 136 or email courses@peacepalace.org.uk for more details
One-day TM Retreats: 'National Coherence Days'
9.00am to 7.00pm including lunch and refreshments
Once you have learnt TM with TM Suffolk we offer, amongst other complimentary follow-up, regular relaxing and informative Day Courses once a month on a Sunday. Cost £33 including lunch 9.00am - 5.00pm
Dates: SUNDAYS 2018:
22 April / 20 May / 24 June
Special Day Course
for those already practising Transcendental Meditation
Tuesday 5 June
2.30pm - 9.00pm
Dr Harald Harung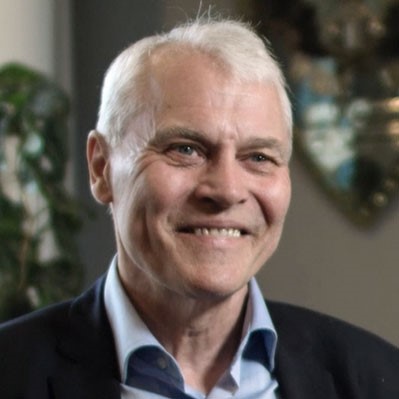 Professor (Associate) of Management and Performance
Oslo Metropolitan University, Norway
'World-Class Brain and Peak Experiences'
This is a unique opportunity to hear Dr Harung talk about correlating experiences of peak performance in daily life with higher states of consciousness – how our brains can all be world-class.
Cost:£60 including supper
Further information call us on +44 (0) 1394 421 136