TM Retreats, residential courses and events


in the new Maharishi Peace Palace UK
Gardenia Close, Rendlesham, Suffolk IP12 2GX
Click on the picture below to go to the Maharishi Peace Palace website:




Come and attend a deeply restful and restorative residential course with other Meditators and Sidhas


Why come on a Weekend TM Retreat?
TM Retreats offer you deep, revitalising rest through extended TM practice, sumptuous meals, and profound knowledge about the development of higher states of human development. They are designed to help you reduce accumulated stress and tension.

Courses are led by experienced TM Teachers who can help you understand the deepest aspects of Maharishi's knowledge, and will update you on the latest inspirting developments in the TM organisation worldwide and carefully explain new concepts.

People have reported...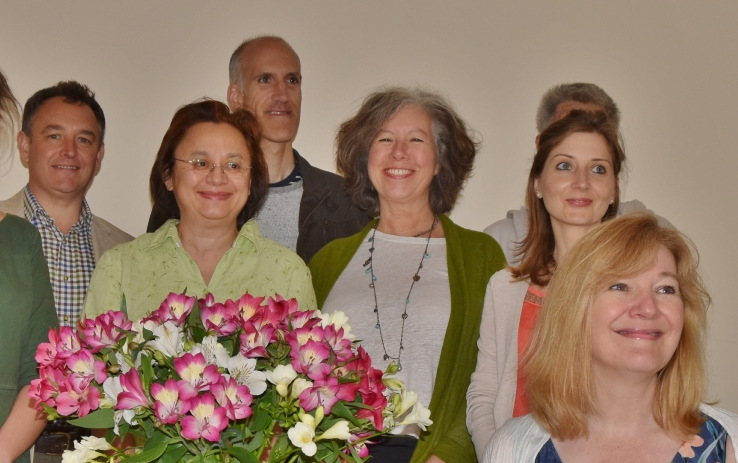 'Feeling calmer and brighter' ... 'Having more energy'... 'More efficiency' ...'Boundless creativity' ...'Renewed depth of experiences in daily meditation' ...'Feeling more patient, more loving'...'More happiness' ...' Improved health'...

noticing the effects for weeks and months afterwards.

'Quite honestly, I'd be crazy not to come back on more courses!'
Where?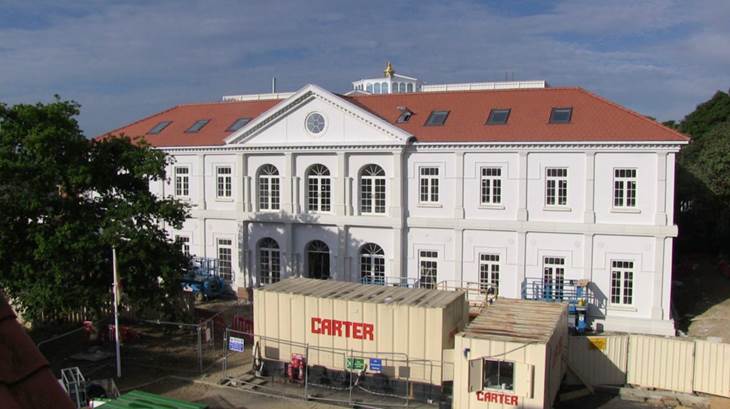 The Maharishi Peace Palace UK Gardenia Close, Rendlesham, Suffolk IP12 2GX

Everything is taken care of for you...under one roof!

The 30 bedroom Peace Palace is situated in 'Maharishi Garden Village', a development of 60 dwellings, where all the buildings are also designed according to Maharishi Vastu - the most ancient form of Vedic architecture, yet with a delightful Suffolk 'rural/Georgian' style. It is a purpose-built ideal venue for courses, providing a permanent home of Pure Knowledge to honour Maharishi for generations to come.

The venue offers comfortable ensuite accommodation, delicious vegetarian food, spacious meeting rooms and Meditation hall where you can enjoy a variety of restful, enlightening courses in a supportive environment.
Maharishi Garden Village' is a unique development of 29 houses and 28 apartments built according to the timeless principles of Maharishi Vastu (Sthapatya Veda) - Vedic Architecture. more

What will you do on a TM Retreat?
As well as enjoying the company of your fellow course participants with delicious vegetarian meals and gentle walks and discussion,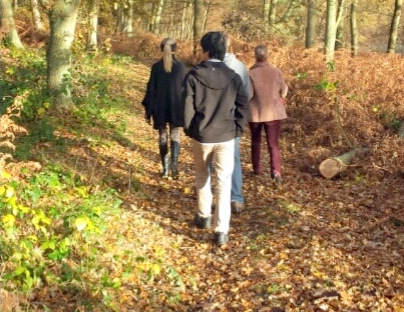 you will also enjoy extended sessions of Transcendental Meditation in a procedure called 'Rounding'.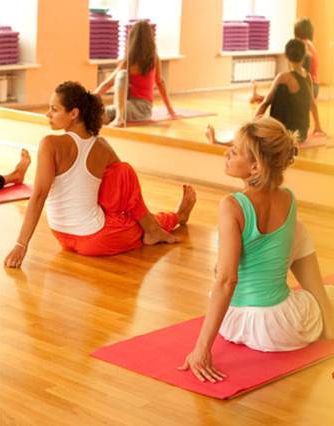 This includes simple yoga postures (asanas), done without strain, and a breathing exercise (pranayama), which are demonstrated at the start of the course and are practised in cycles. This is done in the privacy of your own room or in an optional group setting, morning and late afternoon and the rest of the day is spent in the company of the other course participants and include group meditations and wonderful recorded talks by Maharishi chosen by your experienced course leader - in a restful schedule with no strain.
Our courses are also open to those practising the TM-Sidhis, who enjoy an extended TM-Sidhi Programme in dedicated group facilities.
Is this your first TM Retreat?
A TM Retreat is one of the best things you can do to get established in your practice of Transcendental Meditation. We take great care of you and new concepts are explained fully and personal checking of your TM practice is available.
We recommend you have a TM check at your nearest TM Centre before coming on your first TM Retreat, and be regular in your practice. If you have not been in touch with your local centre in some time, just give us a call and have a chat with us about this.
Learn Transcendental Meditation with TM Suffolk


in the Maharishi Peace Palace

If you have friends who are interested in learning to meditate either in residence or locally, please call us on 0044 394 421 136 or email suffolk.uk@tm.org

SUGGESTED ARRIVAL AND DEPARTURE TIME:
Residential courses: Welcome and Tea 4.00 - 5.00pm.
Courses start time: 7.00pm with supper
First meeting: 8.00pm.
Courses end: 4.30pm on the final day
COSTS
Please click here for the full range of prices for events and courses in the Maharishi Peace Palace
NEW DISCOUNT for new Meditators
There is a substantial discount now available for those taking a TM Retreat at the Maharishi Peace Palace within their first six months of practising TM - which can be used multiple times - please contact the course office for details. E: courses@peacepalace.org.uk or phone 01394 421 136
Optional accommodation and catering:
Many course participants choose to stay over an extra night and travel back the following morning:
MEALS
Meals are vegetarian, organic where possible - for special diets, where we can help, there is a £5 per day (£2.50 per meal) supplement.
ENQUIRIES
Please contact Céline Lambert or Margaret Kerwin in the course office on +44 (0)1394 421136, email courses@peacepalace.org.uk.
They will be happy to discuss course details, travel and accommodation arrangements.
Please remember to secure your course booking with a £75 deposit.
Postal address: MGV Course Office, Maharishi Peace Palace, Gardenia Close, Rendlesham, Woodbridge, Suffolk IP12 2GX.
TRAVEL
By train: Just over one hour from London Liverpool Street station to Ipswich (taking the Norwich train) where you change onto the train for Lowestoft alighting at Melton. We meet two trains departing Liverpool Street 14.00 or 17.00, arriving Melton 15.36 or 18.34. Always check the timetable before travelling especially if a Bank Holiday. The total journey time from Liverpool Street is usually around 1hr 36 mins. We will meet you (by arrangement) for the short drive to the Peace Palace or you can take a local taxi.
By car: For SatNav use IP12 2GX.

Visitors from Overseas: We can arrange your airport transfer from London Stansted airport – call us to enquire.

By Car - Turn off the A12 at the roundabout on the north side of Woodbridge onto the A1152 signposted to Snape. Rendlesham is then ten minutes' drive to the north-east. Sat Nav use IP12 2GX.

Peace Palace Courses Booking Terms & Conditions
Peace Palace Courses privacy document