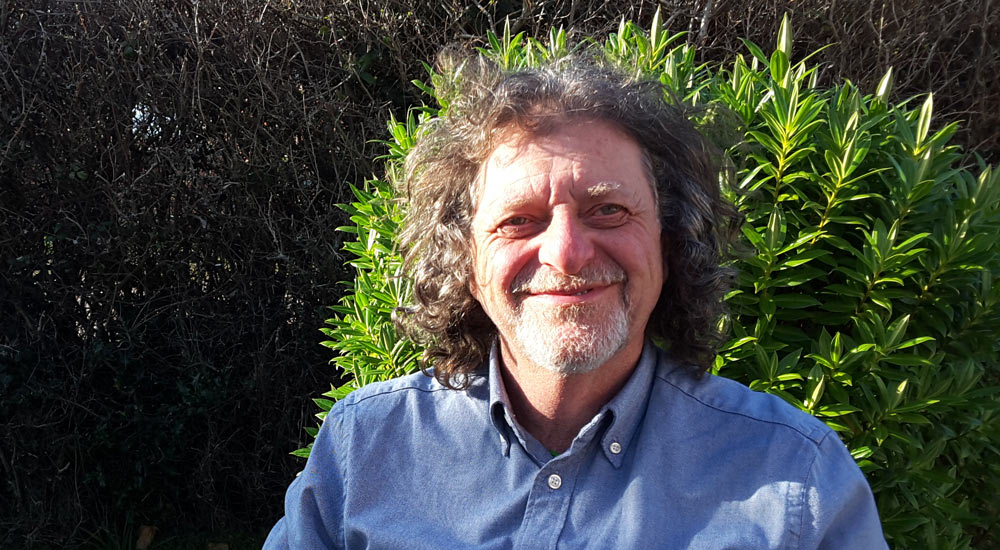 Brian has been teaching Transcendental Meditation since 1976 both in the UK and overseas. Now teaching in Sheringham, Norfolk, and surrounding areas, he is just a few minutes' walk from the Railway and Bus station with direct links from Norwich. He loves teaching T.M. because of the wonderful benefits it brings to people regardless of background: deep relaxation, inner peace and happiness, alongside a more rewarding and productive day to day life, easily fitting anyone's lifestyle. He has a wealth of experience teaching both young and old, tradesmen, professionals, students, retired people, educators, medical professionals, emergency responders, the police, musicians, theologians, sports professionals, corporate executives, CEOs and organisations. Do give him a call to find out more and he will happily arrange an introductory talk for you, your family, friends or your organisation and make you feel most welcome.
Take the first step
Public introductory talks are either online or in-person.
If your local centre is not advertising a webinar, please call them direct. Otherwise ...
...register for an info session

"TM has given me calmness, clarity and certainty which allows me to perform at a consistently high level.
Learning TM has made a huge impact in every area of my life. I feel better and have more energy now at age 43 than I did when I was 23. I have not been to see a doctor for more than 10 years. My personal relationships have deepened and are smoother than they were before. The biggest impact TM has had is in the area of business and finances which have grown beyond all recognition in the last couple of years. This has been achieved without working silly hours and high stress levels have also been avoided. TM has given me a calmness, clarity and certainty which allows me to perform at a consistently high level.
I paid for my team to learn TM with Brian because it's the greatest gift an employer can give to their colleagues. It has benefitted the team immensely and our work environment is very harmonious and stress free. Brian is a fantastic teacher with many years' experience and there is no one better to learn TM with."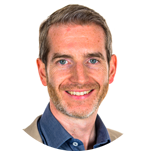 Damien Deighan CEO Data Science Talent Ltd
What is
Transcendental Meditation?
Transcendental Meditation is a simple technique practised 20 minutes twice a day while sitting comfortably.
It is not a religion, philosophy, or lifestyle. Over ten million people of all ages, cultures and religions have learned TM.
TM's Scientifically Proven Health Benefits
Hundreds of published research studies on the TM technique have documented its effectiveness on stress and anxiety, brain function, cardiovascular health and more.
What happens when you meditate?
The TM technique allows your mind to easily settle inward, until you experience the most silent and peaceful level of your own awareness. It is completely different as it involves no concentrating or focusing, no trying to "empty the mind".
What people are saying
about Transcendental Meditation
"TM has put the spring back in my step, has given me greater mental resilience and a deep sense of wellness.
I decided to learn TM to help me recover from a period of illness, which had left me with fatigue and what I'd describe as a mental dullness at times. My only regret is not learning years ago. TM has put the spring back in my step, has given me greater mental resilience and a deep sense of wellness that I had lost over many years working for the emergency services.
I would strongly recommend Brian as a teacher. He is patient, kind and has a great sense of humour. I felt immediately at ease and he explained everything very clearly. I found from the first session that I felt calmer and had a sense that I was rediscovering something vital that I had lost."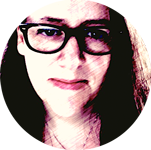 Fraer Stevenson, Senior Emergency Medical Technician
"After going to an introductory session for TM with Brian, I decided that the potential benefits being described to me where exactly what I was looking for and after just eight months many of them have come true already. I have always struggled in a broad sense with my mental well-being and now TM is a part of my daily routine that gives me a happy and healthy life.
If I had to summarise the effects of TM I would say that it gives me a distance between me and my thoughts and rather than being consumed or defined by them and being overwhelmed, I can see negative thinking for what it is and let it pass ...
TM has been a huge benefit to me in all areas of my life after a relatively short time and for 20 minutes twice a day, I think it's a pretty good deal."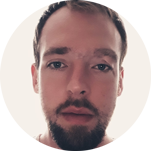 Steven Edmunds
TM is the only meditation practice that has been shown to reduce blood pressure…all other meditation techniques, including Mindfulness Based Stress Reduction are not recommended in clinical practice to lower blood pressure.

Perhaps its greatest benefit is that it's relatively quick to learn and easy to master. No waiting weeks or months of practice before you see results"

According to both the Australian CSIRO and American Heart Association (AHA), the TM technique is the only meditation technique that has been shown to effectively reduce high blood pressure.

A 2009 study found Transcendental Meditation helped alleviate stress in college students, while another found it helped reduce blood pressure, anxiety, depression and anger.
How is Transcendental Meditation different
from other meditations?
Compared to other meditations TM is different in two ways.
1. Absolutely effortless
No concentrating
No control of the mind
No mindfulness (monitoring of thoughts)
No trying to "empty the mind"
Anyone can do it, even children with ADHD
2. Proven effective
TM has been proven effective for stress and anxiety, clarity of mind, and more.