1. Founded by Maharishi
Maharishi Foundation® is the organisation set up by Maharishi Mahesh Yogi® 60 years ago to teach the age-old authentic technique of how to transcend, or allow the mind to settle completely and restore itself from its very foundations. (See foot of page for registered charity details.)
Teachers certified by the Foundation are 100% faithful to the methods set down by Maharishi, who had the most exceptional level of insight and understanding and studied himself under a highly revered master accredited with restoring the correct understanding of meditation for the first time in many centuries.
"Transcendental Meditation" can be found marketed by other people, charities and organisations. Vedic meditation, for example, is NOT Transcendental Meditation® as claimed by some teachers and has not undergone the rigorous research carried out on TM over the past 50 years. You can be assured that all of the Centres and Teachers on this website offer legitimate courses in Transcendental Meditation®.
2. 60-year Track Record
Transcendental Meditation® as taught by Maharishi-certified teachers under Maharishi Foundation® has an excellent 60-year track record, unlike for example, Mindfulness. Many of the research studies that others quote in support of their teaching are actually borrowed from Transcendental Meditation.
Done properly, TM has a very wide range of benefits for mind, body and behaviour, as shown by 44 years of scientific research. The US federal National Institutes of Health have funded research on Transcendental Meditation specifically, to the sum of over $25 million, such are the benefits for cardiovascular disease alone.
Transcendental Meditation is also entirely safe when taught in the right way, after having a private interview with the teacher to discuss your reasons for learning the technique, and any medical conditions you may have.
3. Unique Knowledge
We are fortunate to be the custodians of the knowledge and practical programmes revived by Maharishi which are entirely unique. Having learned TM with us, you have access to a wide range of day courses, weekend retreats and longer courses. There are also advanced programmes for you to enjoy: you can change gear to advance faster as your personal development progresses. The advanced programmes are taught by special teachers trained by Maharishi himself.
Every TM Centre holds regular meetings which you are welcome to attend, where you can enjoy meditating with others and gaining greater insights and deeper understanding, not only about meditation but also closely related topics.
5. Ongoing Support
When you learn Maharishi's Transcendental Meditation®, you receive six months of group and one-to-one sessions to support you in your practice. Even after that, we love to hear from you and have you visit the Centre, as we are committed to helping you to achieve your fullest possible development through the practice of Transcendental Meditation and its associated programmes.
6. Philanthropy
When you learn Transcendental Meditation® with us, you are also helping others less fortunate, who may otherwise never be able to enjoy the benefits of learning the technique, to do so. A part of your fee subsidises programmes in UK prisons, schools (including specialist schools), hostels for the homeless, with war veterans and others suffering from post traumatic stress, etc. We work closely with the philanthropic trust established by film-maker David Lynch and supported by Sir Paul McCartney and many other well-known personalities, which brings Transcendental Meditation to hundreds of thousands of disadvantaged people worldwide, including in the UK - (David Lynch Foundation UK).
7. Fair pricing
We want everyone to be able to learn Transcendental Meditation!
We believe our fee structure is as fair as we can make it, because it is linked to earnings. You can pay by instalment to spread the cost over 4 months if you wish. There are discounts for couples, families and single parent families, and a concessionary rate for those not earning, as well as special fees for students and children.
Part of your fee helps others to learn TM (see Philanthropy above).
We also have a sponsorship fund for those in financial hardship, made up of donations made by generous TM practitioners, and never like to turn anyone away on financial grounds. If you feel money is an issue, please discuss this with your local teacher during the private chat after an Introductory Talk, or call us on 01695 51213 (10am-5pm).
What you get
Your fee covers you for not only the first four sessions when you learn the technique, but also group and individual sessions over the six month duration of the course. You can request one-to-one meetings with your teacher as required; they are included in your fee. After your first six months there may be a nominal charge for special one-to-one sessions, and knowledge meetings. See sections 3,4 and 5 above.
Note: While there are other organisations and individuals teaching what they call "Transcendental Meditation" at a lower price, we urge you to consider all the above when deciding who to learn to meditate with. It is a significant lifelong investment - of time as well as money - in your future health and happiness, and you want to get it right.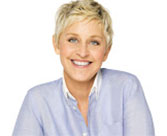 Ellen DeGeneres
"There is something about TM. It is the only time I have that stillness. I open my eyes and I'm sad that it's 20 minutes later. It gives me this peaceful feeling—I just love it so much."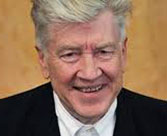 David Lynch, Filmmaker
Founder of the David Lynch Foundation for Consciousness Based Education and World Peace:
"I have been diving within through the Transcendental Meditation technique for over 30 years. It has changed my life, my world."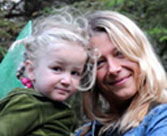 Helle Pettersen
Nurse
"Those 20 minutes of silence were the quietest I had known for a long, long time. I felt I got in touch with my self, that inner peace, that person I am."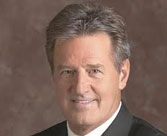 Richard Goings
CEO Tupperware Inc.
"It's a practice that not only burns off stress but gives me fresh eyes to clarify what's really going on and what really matters."