Learning Transcendental Meditation in Residence.
In 2021 we hope to recommence in-house courses in the Peace Palace for local residents and those wishing to learn TM in a beautiful residential setting; provisional enquiries can be taken but cannot yet be guaranteed.
We look forward to welcoming you when we open again in 2021.
An alternative way to learn Transcendental Meditation is in residence. The venue is the beautiful 30 bedroom Maharishi Peace Palace in Suffolk - about 1 3/4 hours from London set close to an area of outstanding natural beauty (AONB) - both forest and coastal heathland with charming Suffolk coastal villages and towns nearby - just down the road from Sutton Hoo.
Prior to learning you will join an online introductory talk with one of our teachers Book here
and then you can book a further short personal 15 minute chat to discuss your options with the teacher, should you wish to take it forward
Course schedule: Arrive after lunch on a Thursday and stay three nights departing after lunch on the Sunday. You will start your course Thursday afternoon with a one-to-one session with your teacher. If a later arrival is unavoidable this can be discussed when booking. Subsequent meetings throughout your stay will be in a group with the final session on Sunday enabling you to leave after lunch. Meals are available from Thursday evening through to and including Sunday lunch. Catering is vegetarian.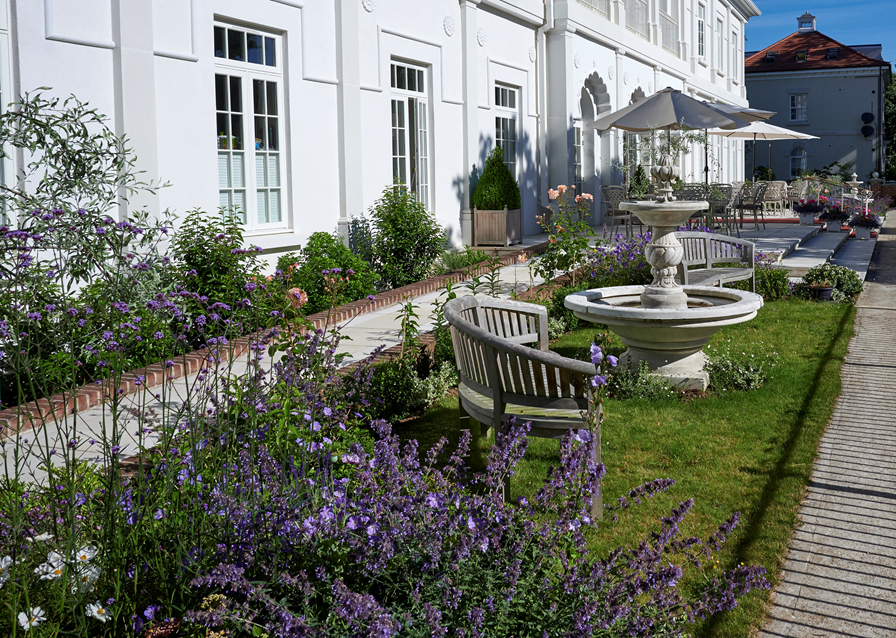 In 2021 we hope to recommence in-house courses in the Peace Palace for local residents and those wishing to learn TM in a beautiful residential setting; provisional enquiries can be taken but bookings cannot yet be guaranteed. Here is some information about what we will be offering once the building re-opens.
Two ways to learn Transcendental Meditation with TM Suffolk now:
1. In person four-day course on consecutive days in an adjacent building until the Peace Palace re-opens. Onsite self-contained B&B adjacent to the Peace Palace is usually available for those travelling from a distance – please ask. Bring your own transport and you can also enjoy this beautiful area of outstanding natural beauty (AONB). These courses are offered regularly every month.
2. We also offer a more convenient way to learn Transcendental Meditation which includes the opportunity for a mixture of in-person instruction with home-learning with the aid of video meetings and an interactive phone App. This means as certified TM Teachers we can connect with you each day without requiring you to be in-person for all four instructional sessions of the course. This can start any time which is convenient and is proving very popular during these challenging times.
As always, whether you complete your course fully in-person or partially at home, all our courses offer a full 6-month follow-up programme of individualised support and guidance.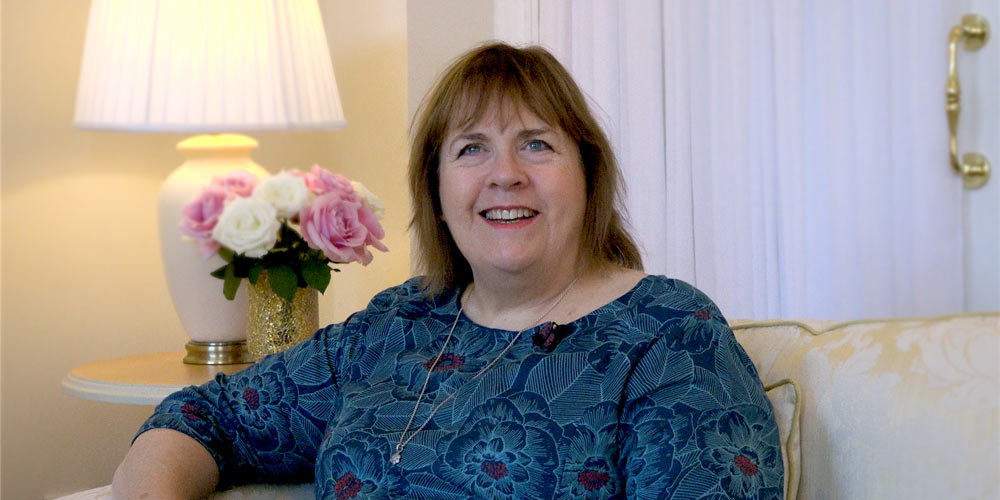 "I was amazed by the Peace Palace … the feeling of space was brilliant … the whole effect was one of under-stated elegance. The food was beautifully served and the staff were so helpful."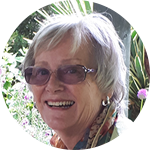 Susan Gianni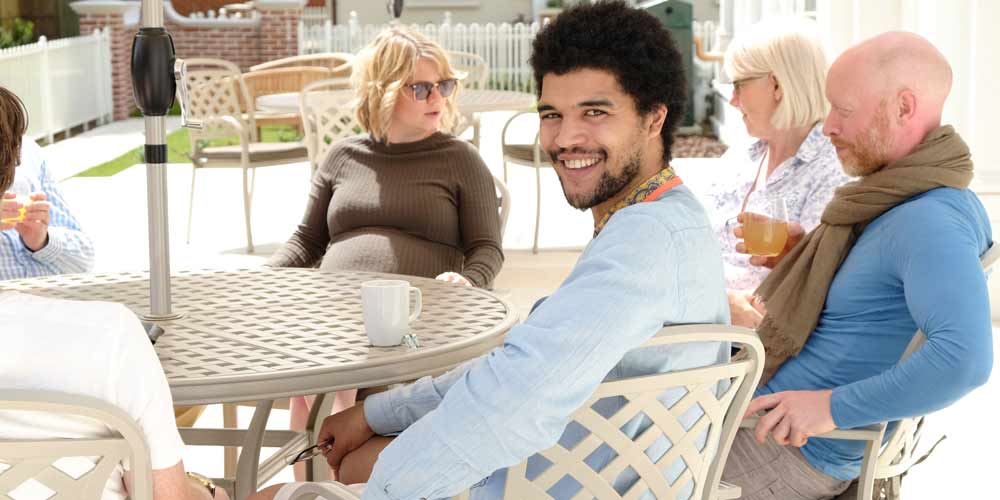 The Peace Palace is mainly used for residential TM Retreats for those who already practise Transcendental Meditation but also offers Wellness B&B for anyone who appreciates the settled ambience of the building and serves delicious organic vegetarian meals. It is the home of 'TM Suffolk' and is a lovely settled place to learn TM in comfort away from the busy demands of your daily life.
The Peace Palace is designed and constructed according to the principles of the most ancient system of architecture, Sthapatya Veda - Maharishi Vastu - realised in a modern context. It is part of a garden village development with 60 dwellings designed to the same principles - and more planned. There is also a Maharishi Ayurveda Centre next to the main building.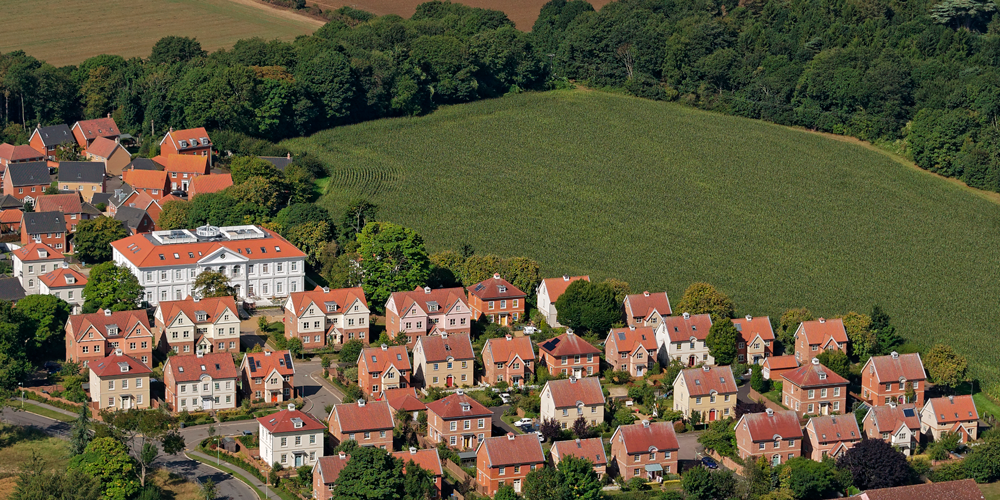 "I first discovered TM when listening to a discussion about it on the local radio station. This came during a time that was very difficult in my life having become widowed . Although I have have tried many forms of meditation, I felt there was a need for further growth. Whilst learning TM in residence at the Peace Palace, I had the privilege of meeting lots of people from all walks of life. Since practising TM it has given me the most amazing experiences and benefits. The meditation has left me feeling at peace, happy, more energetic and content. The benefits are indescribable, mentally and physically. My friends and family have all seen a wonderful change in me, I can't thank Annie and the team enough."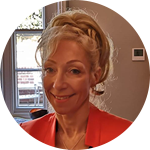 Donna Gilbert
TM Suffolk Certified Teachers of Transcendental Meditation:
John and Annie Renwick, Felicity Kaplan and John Darby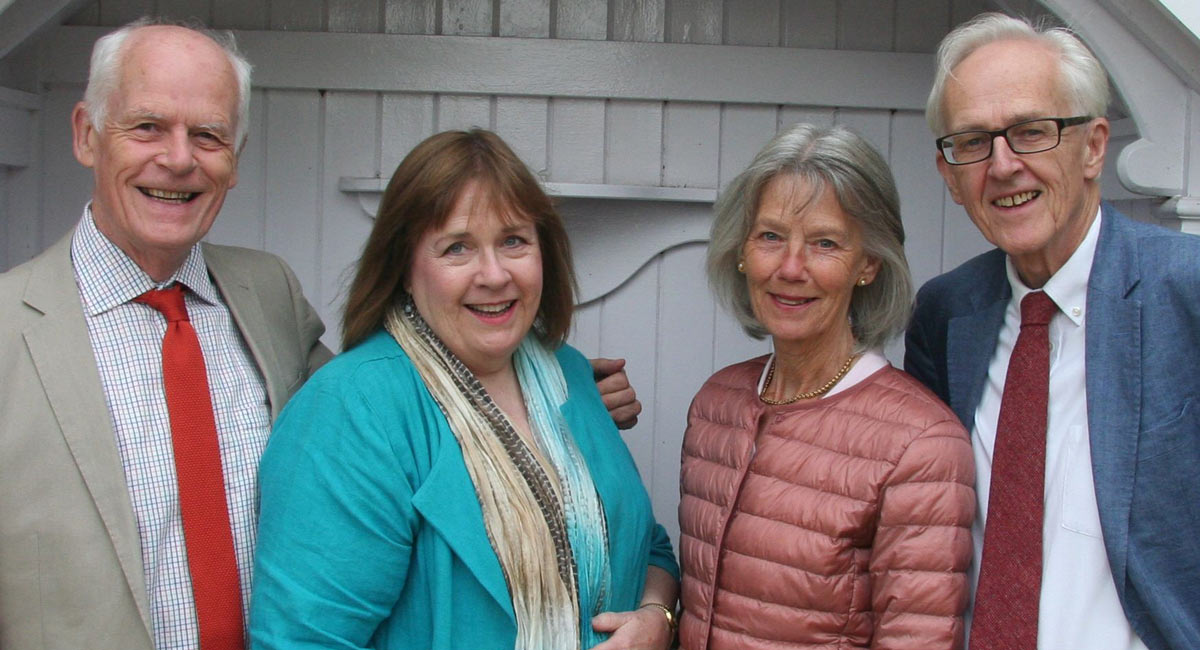 John, Annie, Felicity and John are all long-standing Teachers of TM who are enjoying working together as TM Suffolk. TM teaching has been growing since the Peace Palace opened and it is a pleasure to be able to teach people coming to learn TM in residence. John R is also a chartered Civil Engineer and an expert in Vedic Architecture – the Maharishi Peace Palace where the Centre is based being a prime example of this Vastu system of architecture. Until recently Annie was in charge of all courses and events in the Peace Palace – she is now returning to teaching TM full-time. Felicity has been a Primary School teacher and is involved with TM education projects, also having run the Badingham TM residential facility in Suffolk. John D is a former key member of the Executive Board for the Peace Palace and has taught TM successfully in businesses around the UK.
Contact us for:
a) a link to a live online introductory talk with one of the TM Suffolk teachers or
b) a link for a pre-recorded 20 minute introductory talk followed by the opportunity to call us to ask questions and/or to book for a course of instruction.
T: 07949 016 877 or E: suffolk.uk@tm.org.
Do call us for a chat and more information on +44 (0)7949 016 877
We look forward to welcoming you to this wonderful and unique venue to learn Transcendental Meditation
The Maharishi Peace Palace, Gardenia Close, Rendlesham, nr Woodbridge, Suffolk, IP12 2GX