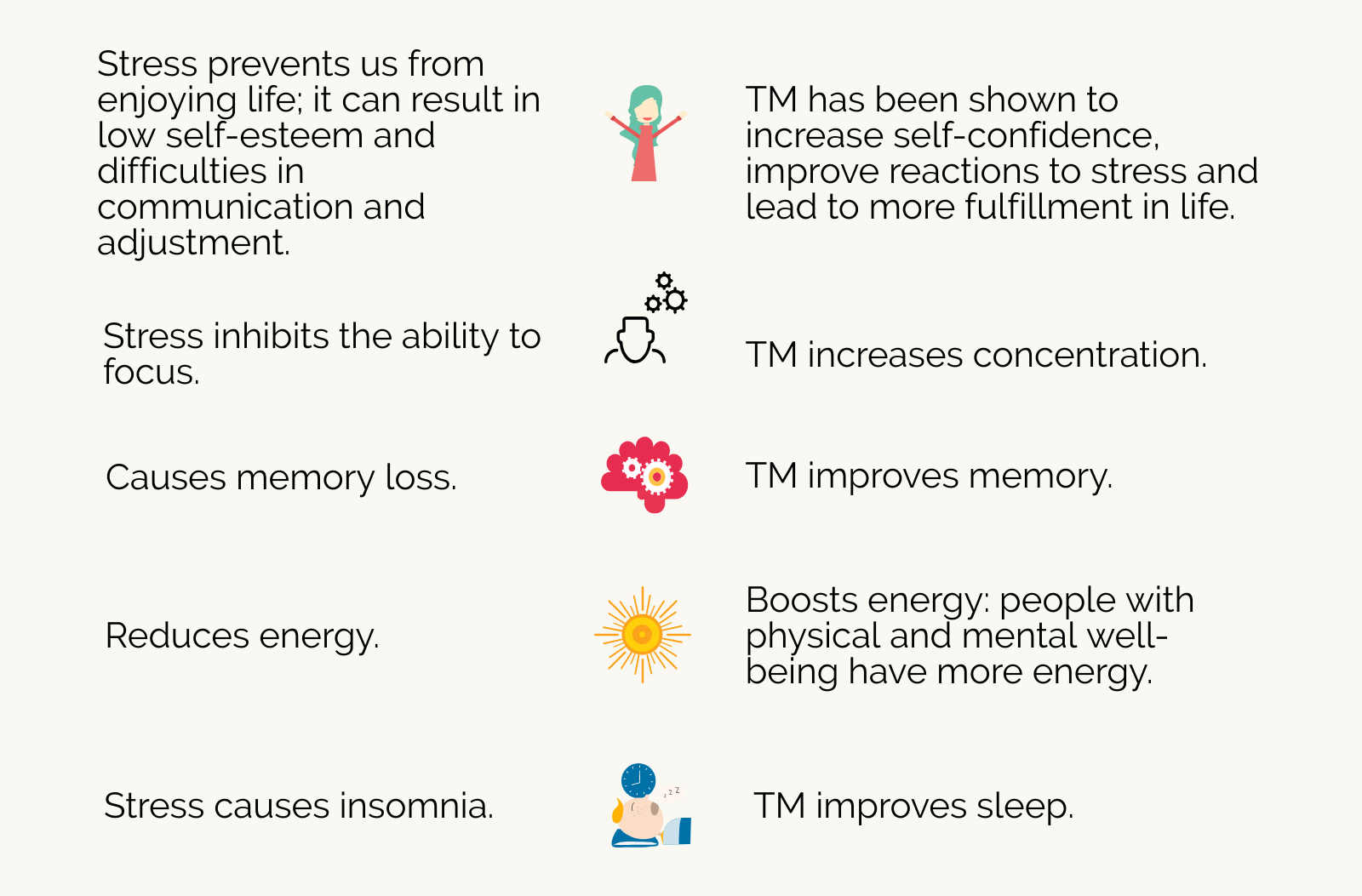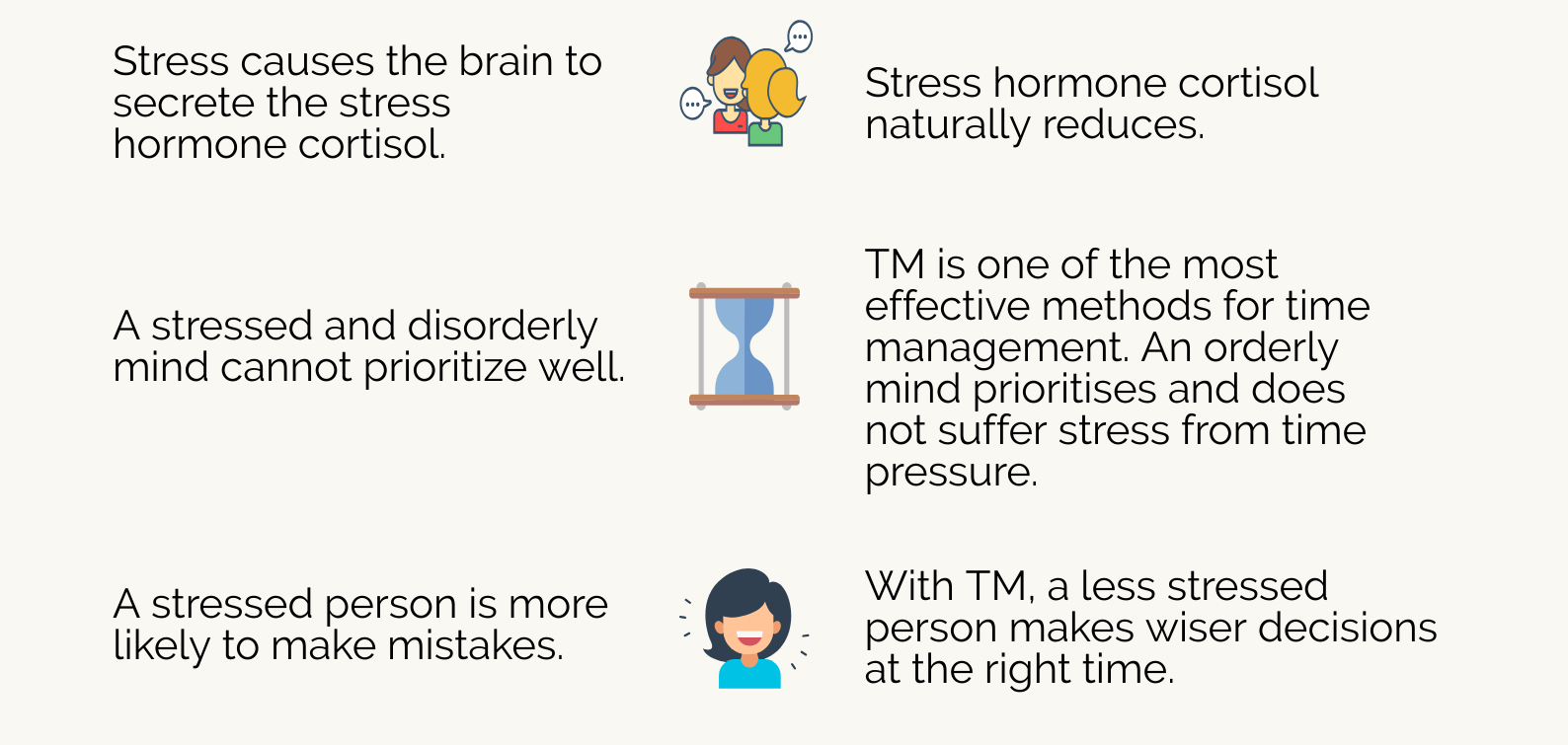 What happens when you meditate
Transcendental Meditation allows the nervous system to access a special quality of rest different from ordinary rest and relaxation - and in some ways deeper than sleep. It allows the brain to break out of the cycle of stress. The frontal lobes of the brain are then able to coordinate mind and emotions, and you see life in perspective once again.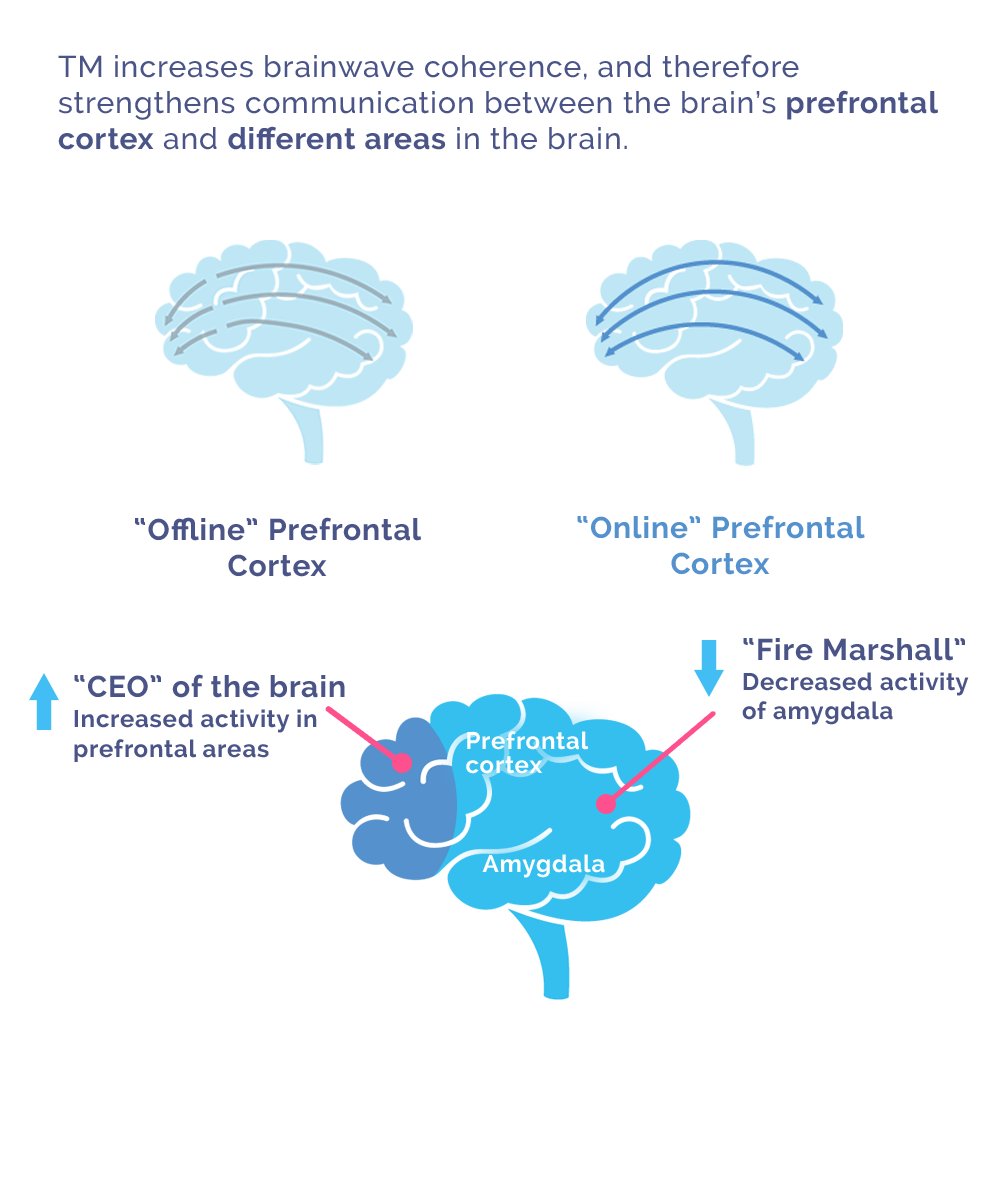 Decreased Medical Expenses through Transcendental Meditation
This study measured annual percentage change in government payments for physicians' services over 14 years among 1,418 people in Quebec, Canada, who learnt the Transcendental Meditation Programme, in comparison to randomly selected controls. After learning the Transcendental Meditation Programme, individuals showed an average annual decline of 13.8 per cent in payments.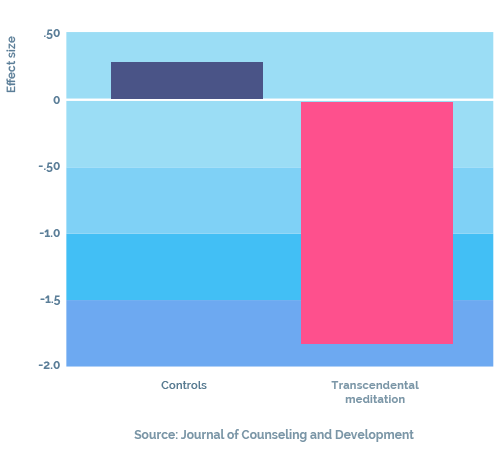 Reference: American P4 Journal of Health Promotion 14: 284 – 291, 2000.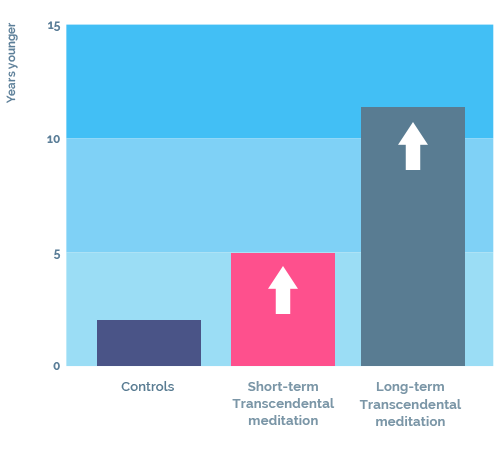 Reference: International Journal of Neuroscience 16: 53 – 58, 1982.
Younger Biological Age through Transcendental Meditation
Those who had been regularly practising the Transcendental Meditation Programme showed younger biological age, with a greater difference between chronological age and biological age the longer they had been participating in the programme.
Meditation lowers blood pressure

Transcendental meditation may be one way to keep the heart healthy, say researchers who have discovered how it keeps blood pressure low.

Does TM work?

"I find it profoundly relaxing. It gives me a chance to order my thoughts ... I am much less tired than I was a month ago. My sleep is deep and unbroken."

Meditate to sharpen your assertive edge

"It's unlikely [aggressive Type-A personalities] will be de-fanged and turned into a Type-B, by meditating. But they might feel less tense'."

TM for PTSD

Time Magazine: TM for PTSD "a peer-reviewed study finds that TM may have helped to alleviate symptoms of PTSD and improve quality of life in veterans of OEF/OIF with combat-related PTSD."
Common Questions

Can I learn TM from a book or video?
+
What happens during Transcendental Meditation?
+
What if I'm not good at controlling my mind?
+
What are the course fees?
+