Find your nearest TM centre and introductory talks
We have around 60 teaching centres around the UK with fully accredited teachers who would be delighted to hear from you and help you find out more about learning Transcendental Meditation.
It's easy … just enter your postcode or town/city in the search box below. Then either pick a location from the list below, or simply click Search.
Sometimes teachers run courses in other locations, so do call and find out what other options are available.
For Jersey use this link http://uk.tm.org/web/jersey/introductory-talks
7 Reasons to Learn to Meditate
with Us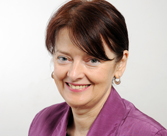 Maura McCann
Teacher of Transcendental Meditation:
"It is both a pleasure and a privilege to impart this technique of meditation to those who seek it for its many benefits - mental, physical and spiritual."